ASWS unites technological progress, sustainable actions and first-class customer service!
Introducing our company
About ASWS
The expansion of renewable energies is progressing steadily – a trend that ASWS GmbH is helping to shape. We are already working today on the energy supply of tomorrow.
Always on board: the solar modules from ASWS. Whether on private houses, commercial or open-air sites, with our high-quality photovoltaic modules we realise innovative solar solutions of different sizes.
Contact persons directly on site: Our highly motivated team looks back on many years of experience in the field of solar power technology. Hence, we incorporate this know-how into the production of our solar modules. In all our decisions, we value:
reliability,
transparency and
customer-oriented service.
Photovoltaics as a renewable energy source belongs to today's world like the Neander Valley belongs to the district of Mettmann. So what are you waiting for? Let us break new ground! Let's think sustainably together!
Right from the start, we have positioned our product range broadly. The four module series Silver Style, Black Style, Strong Style and Boost offer product solutions for different areas of application.
Our management can already look back on over ten years of experience in the solar industry. This know-how has been incorporated into the development and design of the ASWS solar modules.
With a maximum production capacity of 800 megawatts, we are an active part of the energy transition. With solar modules from ASWS, you too can produce 100 percent green electricity.
Our claim
An introduction!
Erwin Zernickel
---
CEO. PV enthusiast. Hobby gardener.
Working at ASWS
---
We are looking for you! Become a part of our team!
Erwin Zernickel
---
CEO. PV enthusiast. Hobby gardener.
Working at ASWS
---
We are looking for you! Become a part of our growing team!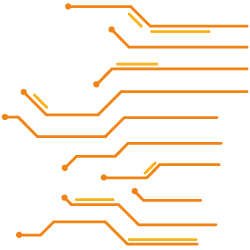 Photovoltaics Next Level
Technology
ASWS solar modules unify state-of-the-art technologies with an aesthetic appearance. We would particularly like to emphasise the durability of our PV modules – this is not only due to the innovative bonding technology between the frame and the laminate. Our seamless quality controls also ensure consistently excellent performance values and high resilience.
Elegant and robust, with our solar modules we offer product solutions for various areas of application. Thanks to the use of so-called half-cell technology, each of our innovative modules scores with very good energy yields even in the case of shading or weak light conditions.
By the way: Thanks to the high-tech aluminium alloy, ASWS PV modules are as well resistant to changing weather conditions as well.
Because we use the sun effectively
Sustainability
In line with our slogan – From Sun to Power – we are there when it comes to using solar energy efficiently and intelligently. Our goal is to make the potential of the sun and its inexhaustible resource continually accessible.
For ASWS, sustainability means one thing above all: acting in an environmentally conscious and resource-conserving way. Therefore, we also associate social aspects with the topic. We place particular emphasis on building and maintaining trusting and future-oriented relationships with customers, partners and employees.
Do you have any questions on this topic or would you like more information on our commitment? Then please feel free to contact us using our contact form!
Interested?
Together, we are driving the energy transition forward! If you have any question on the topic, please do not hesitate to contact us – we look forward to hearing from you!